For millennia, meditators have experimented with and experienced the effects that certain diets have on physical, mental and spiritual well-being. Different foods can stimulate, sedate or sooth the body mind mechanism. We also unconsciously crave the foods that match our energy at any particular time. So, it's not enough to simply adopt a new recommended 'diet'. We have to build a whole new relationship based on enlightened loving towards our mind, body and food.
Speaker: Ranjan Amin, an Ayurvedic practitioner, has had a long career in food and medicine and founded 'Ayurvedic Health', initially to help people with pain management, through diet. Ranjan has a passion for understanding the impact of food on mind and body. She also believes in the power of meditation and how small lifestyle changes can greatly enhance our wellbeing.
An Event for National Vegetarian Week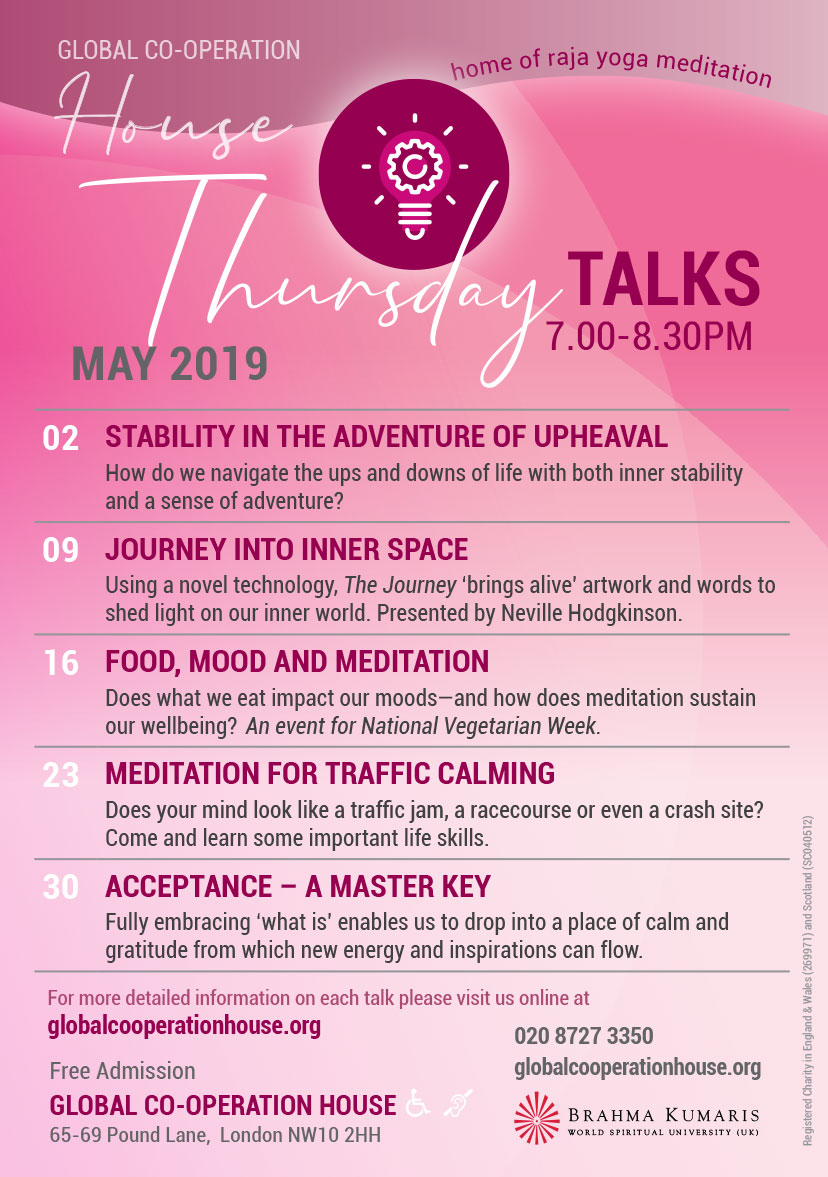 Date(s)
There are currently no planned dates.