Spirituality is what unites us. It is the key to connecting meaningfully with each other, despite our external differences. Join Christiana Figueres, former Executive Secretary of the United Nations Framework Convention on Climate Change and Sister Jayanti, European Director of Brahma Kumaris to discuss how we can come together to steer society in the right direction.
An event to mark the Mayor of London's London Climate Action Week.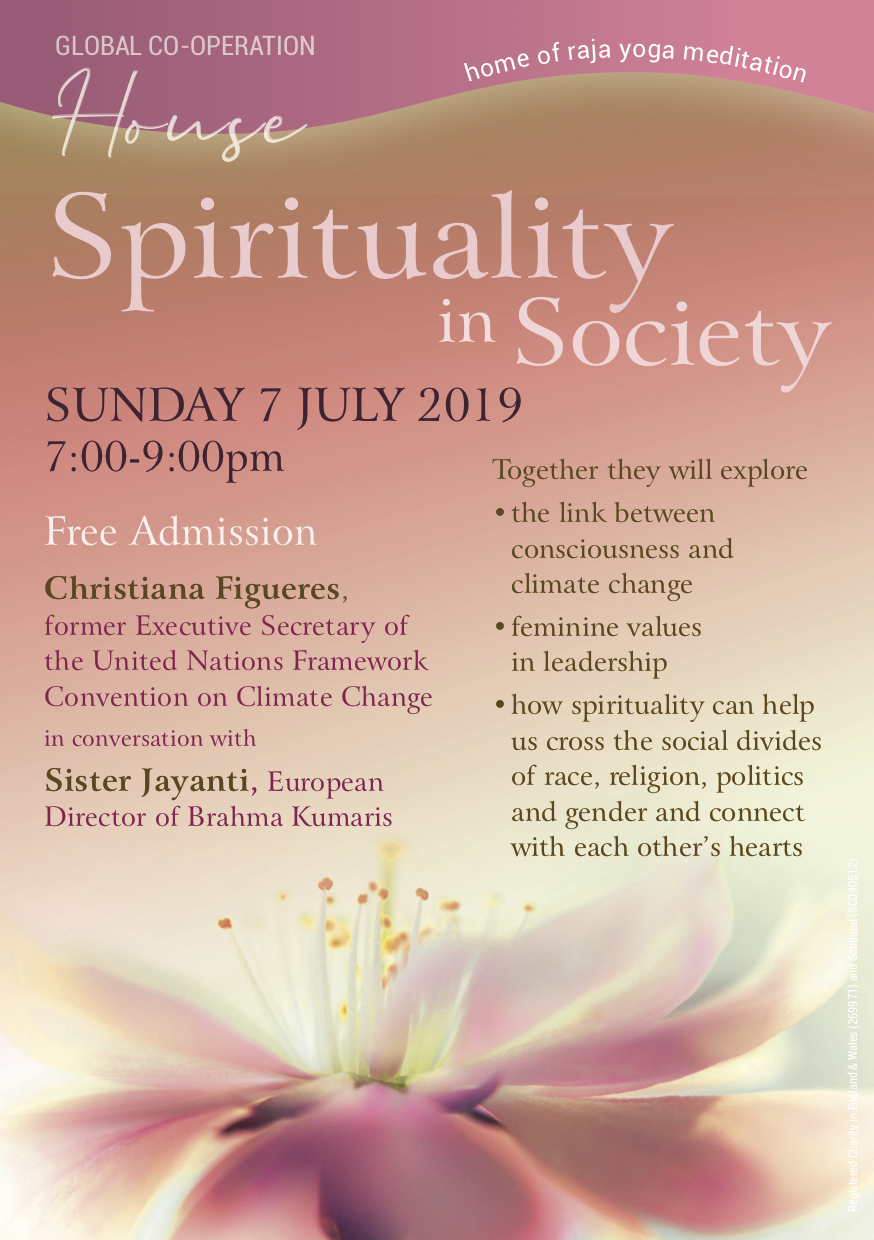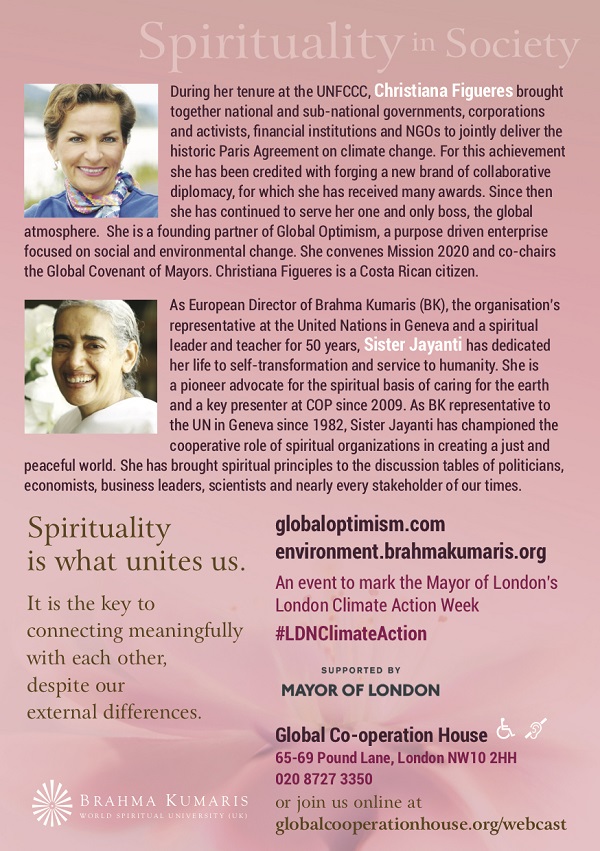 Date(s)
There are currently no planned dates.