With science increasingly validating the reality of the spiritual dimension, the feeling of gratitude has been pinpointed as one of the highest, most harmonising frequencies possible. It's easy to be worried, frustrated or down in the mouth when life isn't presenting you with a perfect life to be grateful for, and yet, the alchemy of gratitude seems to indicate that when you change the way you look at things, the things you are looking at change.
Speaker: Georgina Long
Georgina Long is the Interfaith Coordinator for the Brahma Kumaris and has represented the University at the World Parliament of Religions 2019 held in Toronto, Canada. She is a Trustee for the World Congress of Faiths and the Religions for Peace - UK Women of Faith Network. Georgina has been a student and teacher of Raj Yoga meditation for 35 years.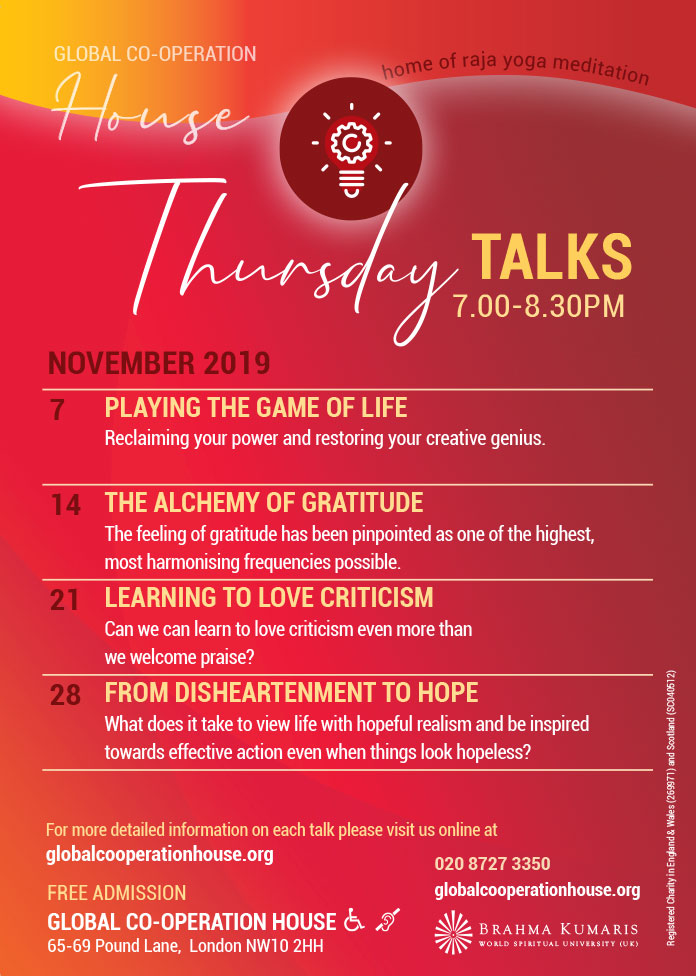 Date(s)
There are currently no planned dates.