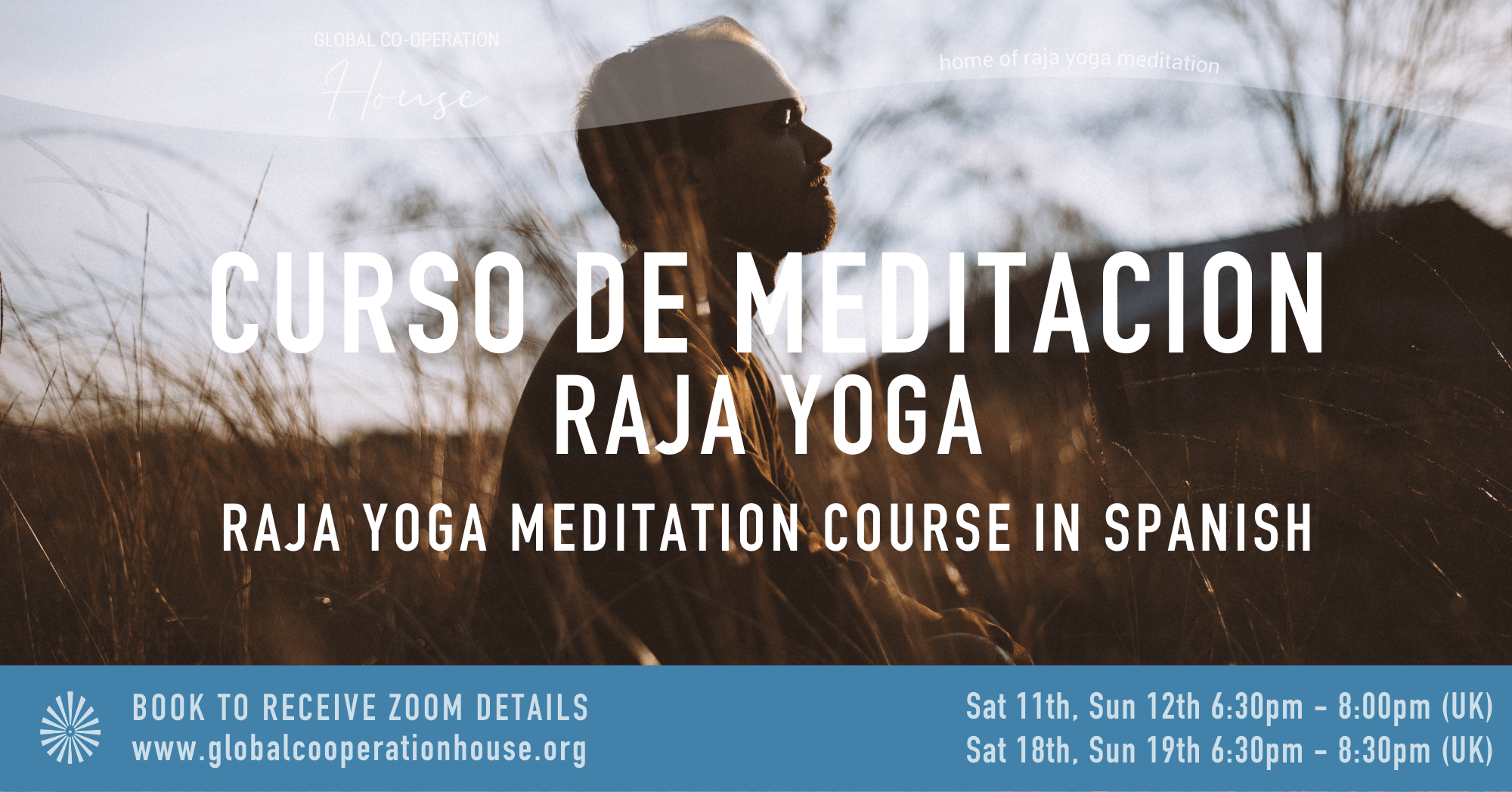 Viviendo y experimentando el mundo exterior hemos debilitado y disminuido nuestros propios recursos ilimitados de poderes.
Aprende a meditar para sacar lo mejor de ti y de tu vida.
By living and experiencing the outside world we have weakened and diminished our own unlimited resources of powers.
Learn to meditate to get the best out of yourself and your life.
Starts: Saturday, 11 December 6:30 pm - 8:00 pm
Saturday 11th, Sunday 12th, 18:30 - 20:00
Saturday 18th, Sunday 19th, 18:30 - 20:30
Book to receive Zoom meeting details.