How to get out of the comfort zone: Talk in PORTUGUESE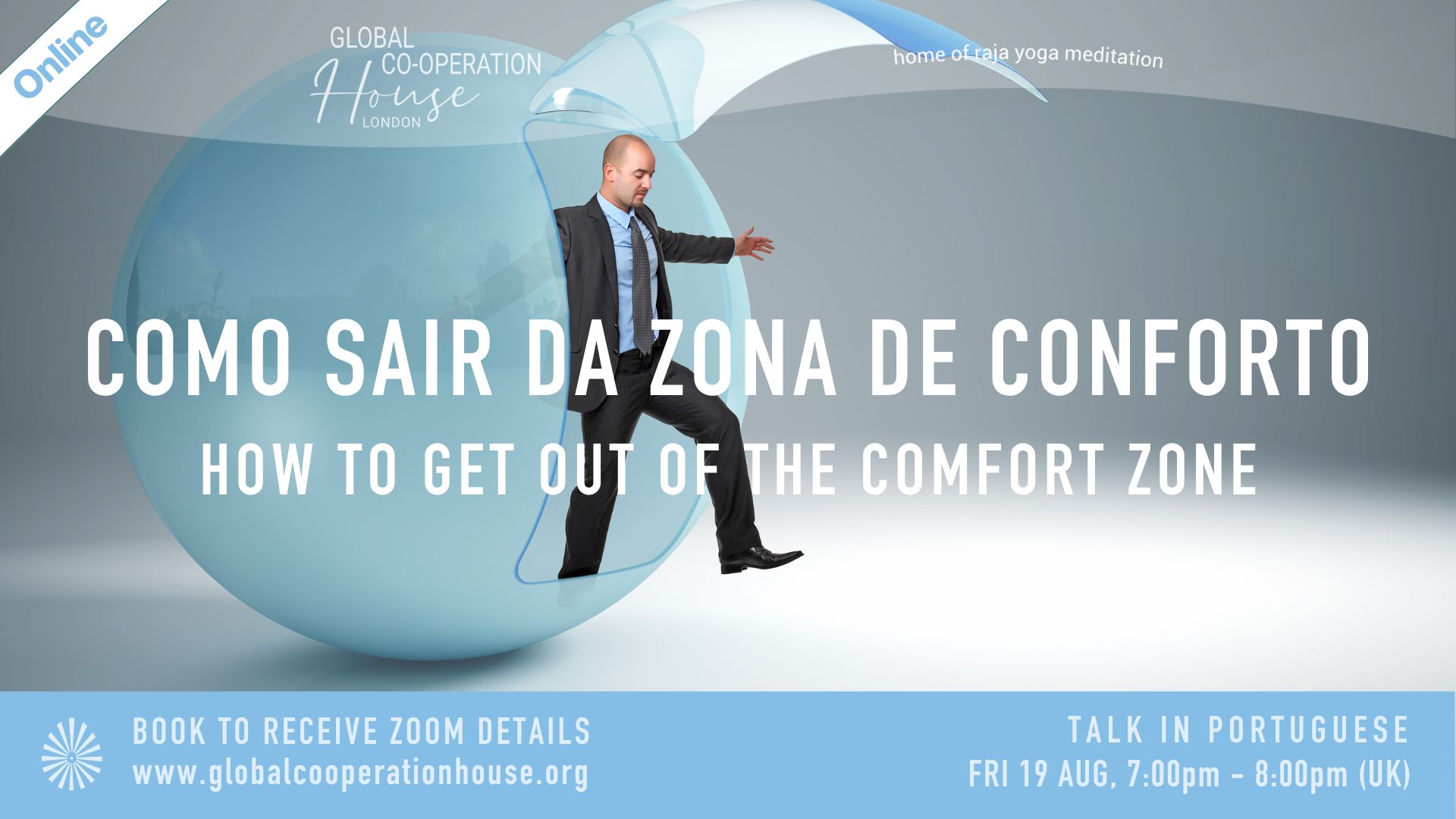 Como sair da zona de conforto A ciência nos diz que o cérebro já está preparado para sair da zona de conforto à medida que muda sua atividade em resposta a estímulos. Temos a rede de segurança de nossa sabedoria embutida para nos guiar a cada passo do caminho, e "a sorte favorece os corajosos", como se costuma dizer. Então, qual é o pior que pode acontecer?
Science tells us that the brain is already primed to step out of the comfort zone as it changes its activity in response to stimuli. We have the safety net of our built-in wisdom to guide us at every step, and 'fortune favours the brave' as they say. So what's the worst that could happen?
Book to receive Zoom meeting details