Raksha Bandhan - Celebrating the experience of protection from God and how to deepen this.
'A delicate thread binds this most beautiful relationship in an inseparable bond of love and trust with God and with humanity'.
Speaker: Yogesh Sharda has been a student and teacher of Raja Yoga meditation for over 30 years. He has lived in Istanbul for the last 11 years and co-ordinates the activities of the Brahma Kumaris in Turkey. Yogesh has been the BK representative in various capacities including Youth and Interfaith. He works as a personal development trainer in the business world.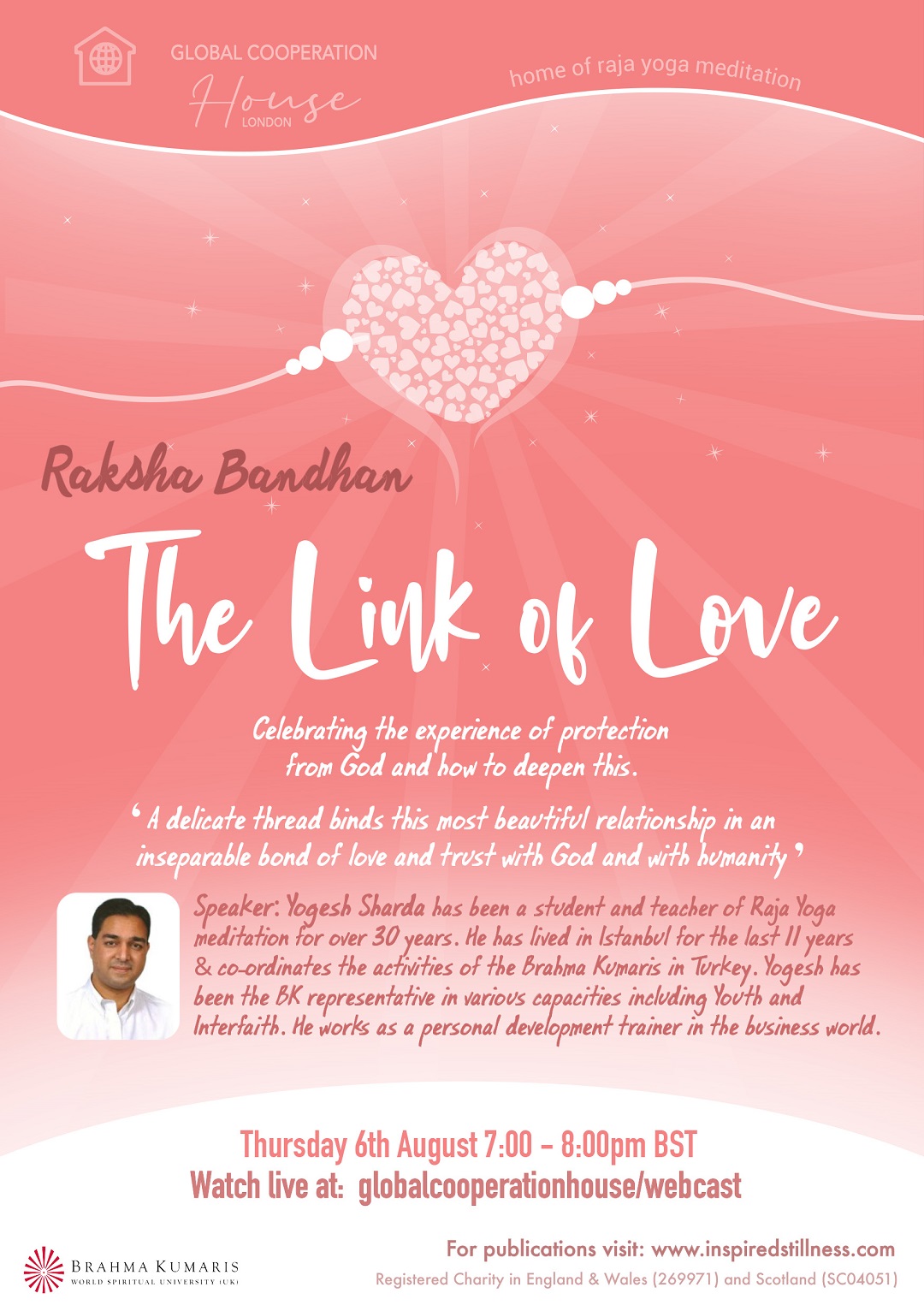 Date(s)
There are currently no planned dates.