Janmashtami, the birth of Shri Krishna, brings with it the splendour of newness, purity, peace, happiness and beauty. In current times of constant change there seems to be a need for a new way of thinking to create such a life for ourselves and others.
Sister Jayanti, the European Director of the Brahma Kumaris, will be interviewed by Sarita Sabharwal, Radio & TV Presenter and Producer, on how, in a changing world, you can open the door to newness and lasting happiness.
Zoom Meeting ID: 89634436617 | Passcode: 833610
This event will be in Hindi and translated into English.
To listen to the English translation, please join the zoom meeting, then click on the Interpretation globe icon and select English.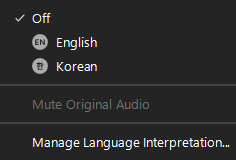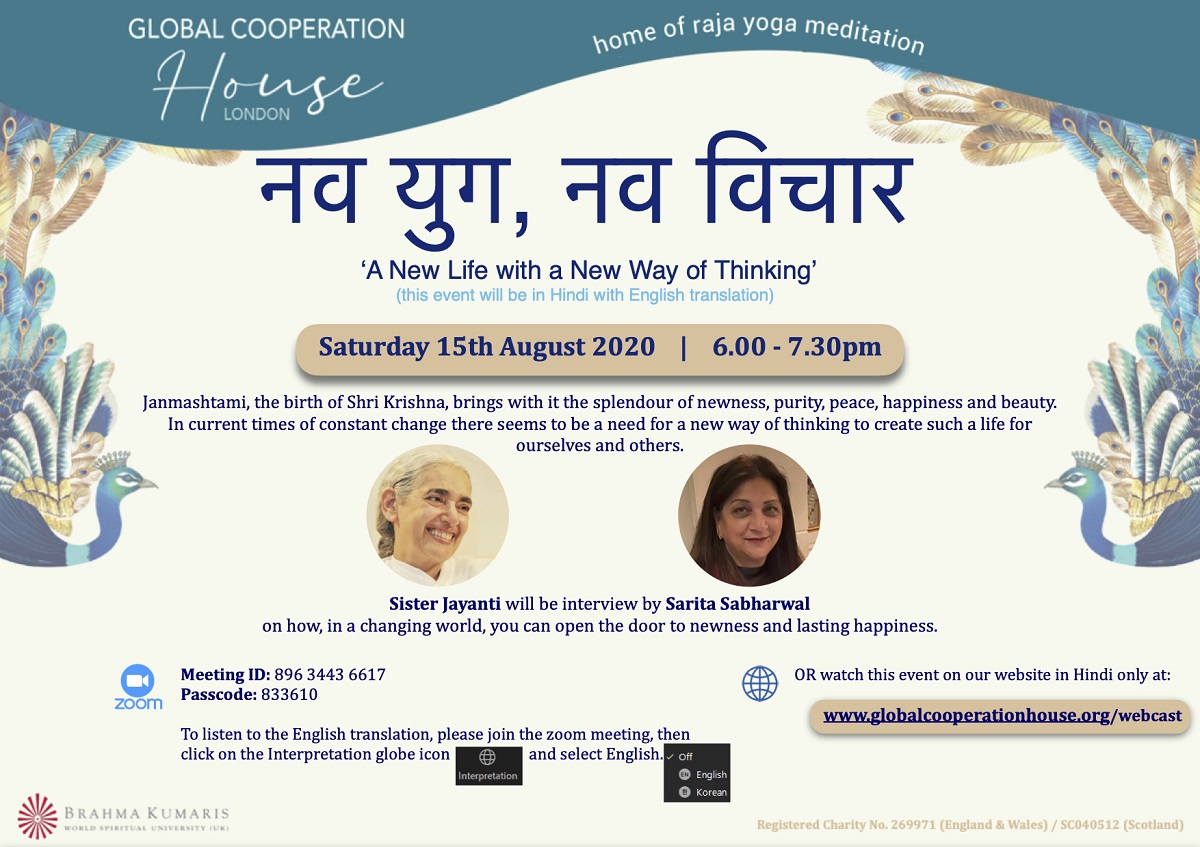 Date(s)
There are currently no planned dates.