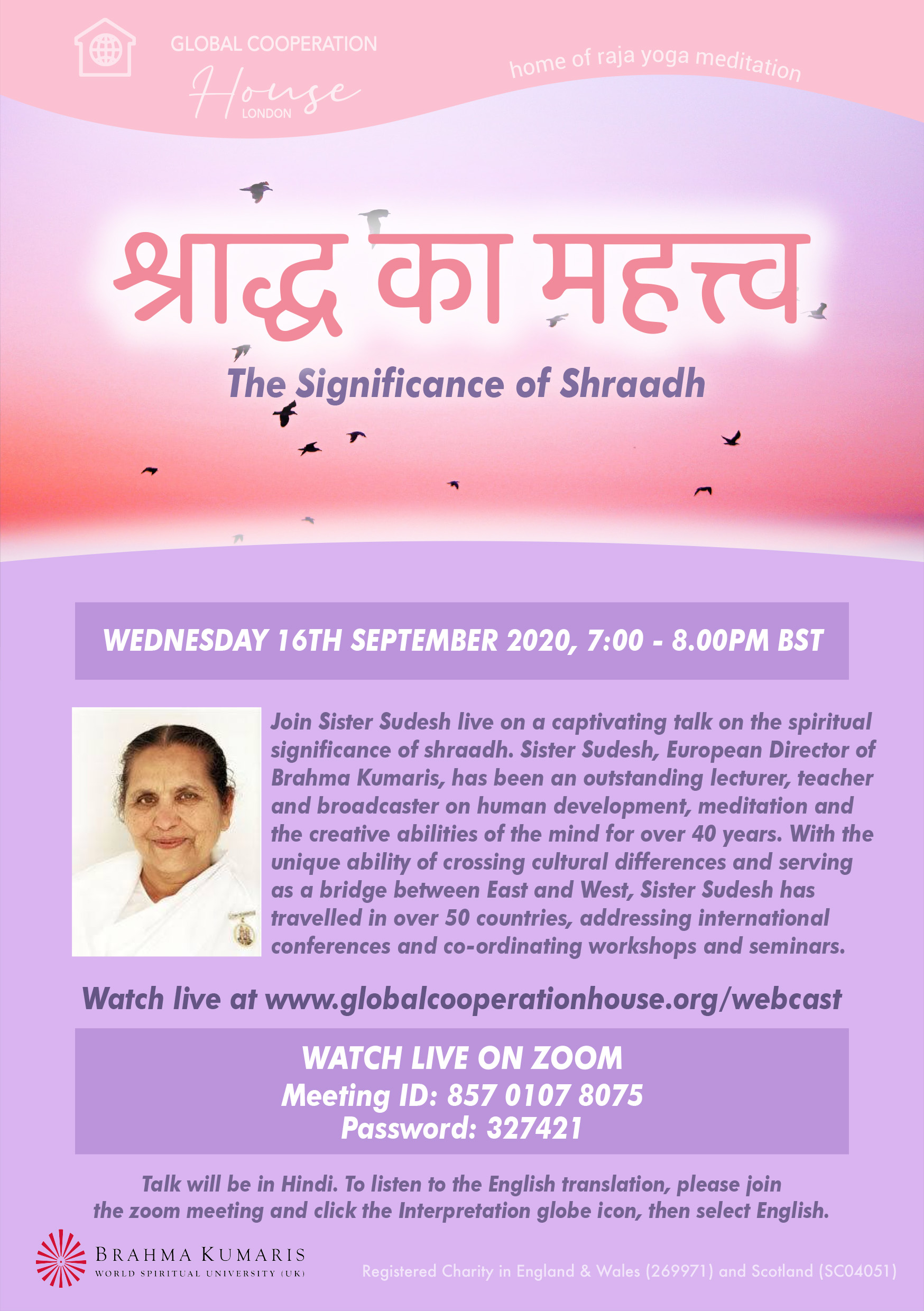 Join Sister Sudesh live on a captivating talk on the spiritual significance of shraadh.
Sister Sudesh, European Director of Brahma Kumaris, has been an outstanding lecturer, teacher and broadcaster on human development, meditation and the creative abilities of the mind for over 40 years. With the unique ability of crossing cultural differences and serving as a bridge between East and West, Sister Sudesh has travelled in over 50 countries, addressing international conferences and co-ordinating workshops and seminars.
Translation into English will be available over Zoom. See flyer for details.
Join Zoom Meeting
Meeting ID: 857 0107 8075 | Passcode: 327421
Date(s)
There are currently no planned dates.