Join the creator of the Goodbye To Anger course, John McConnel in an interview on the causes and effects of anger and what we can do to make our relationships more peaceful and loving.
You can ask your questions too!
Some would say that there's more of an excuse to be angry in this day and age than ever before. Perhaps we are surrounded by irritations that stem from spending much more time with loved ones and their idiosyncrasies, and the frustrations of change, uncertainties and other happenings in the world.
But what would happen if we open our eyes to the realities of anger and choose other ways to respond?
This event launches the brand new ON DEMAND element of our website. Here you'll be able to guide yourself through the Goodbye to Anger, Irritation and Frustration life changer COURSE in your own time, at your own pace.
To participate with your questions, join us on Zoom
Meeting ID: 840 0544 0061
Passcode: 528528
Or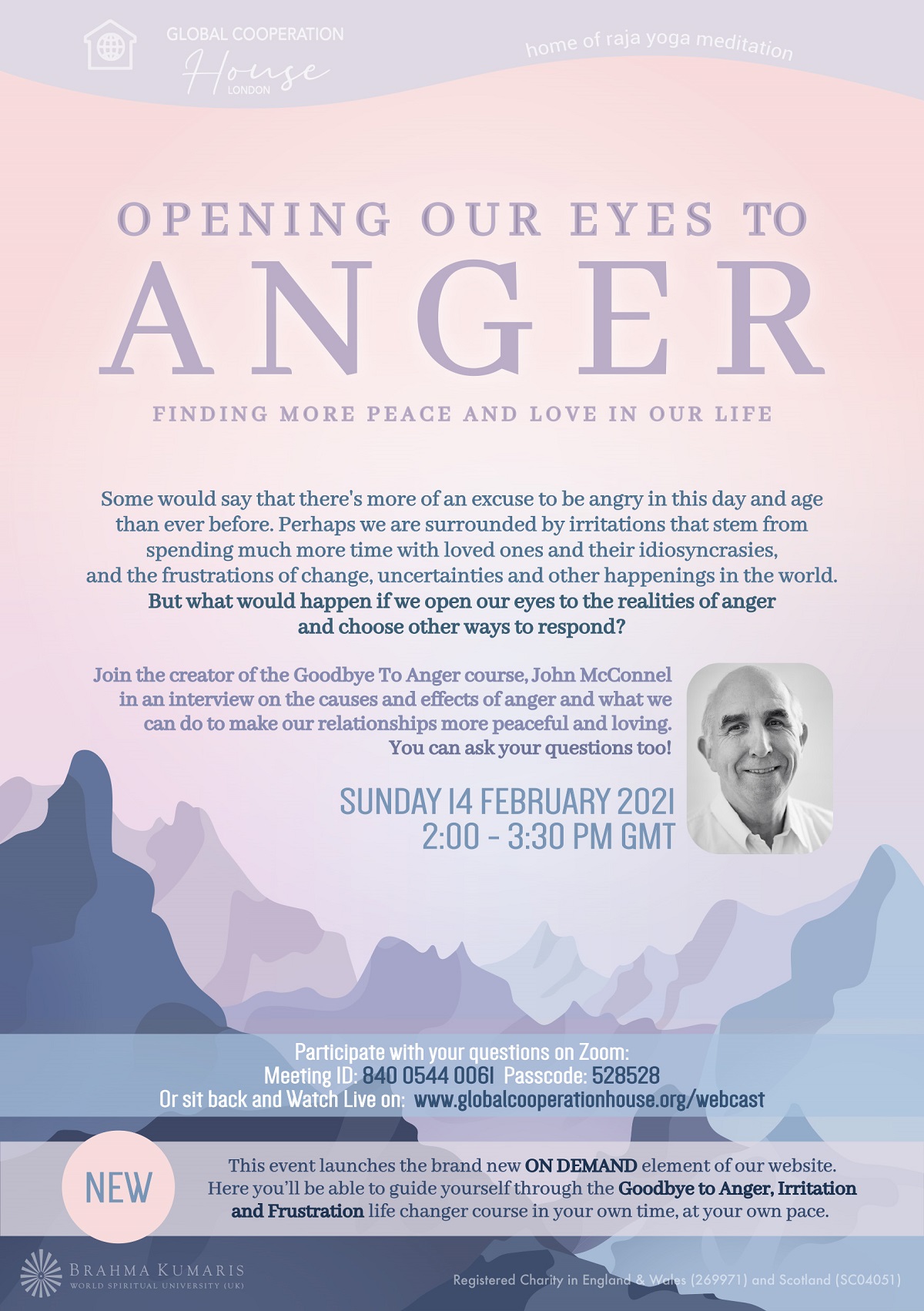 Date(s)
There are currently no planned dates.