મનુષ્યના અનેક દિવ્ય ખજાનામાં નો એક ખજાનો છે આંતરિક શાંતિ. જયારે આપણે આ શાંતિમાં સ્થિત થઈએ છે ત્યારે તેની સાથે જ અનેક દિવ્યગુણો જાગૃત થાય છે. ચાલો આ કાર્યક્રમ દ્વારા આ વાતને જાણીએ અને માણીએ
Peace is a wonderful treasure.
One of the many divine treasures of human beings is inner peace. As we stabilise ourselves in peace, it awakens many divine qualities. Join us to learn how we can use this incredible tool to heal and lead happier and healthier lives.
Sister Divyaprabha will be interviewed by Sister Kavita.
Meeting Id: 93139935624 | Password: 266506
For further information, please contact:
This email address is being protected from spambots. You need JavaScript enabled to view it.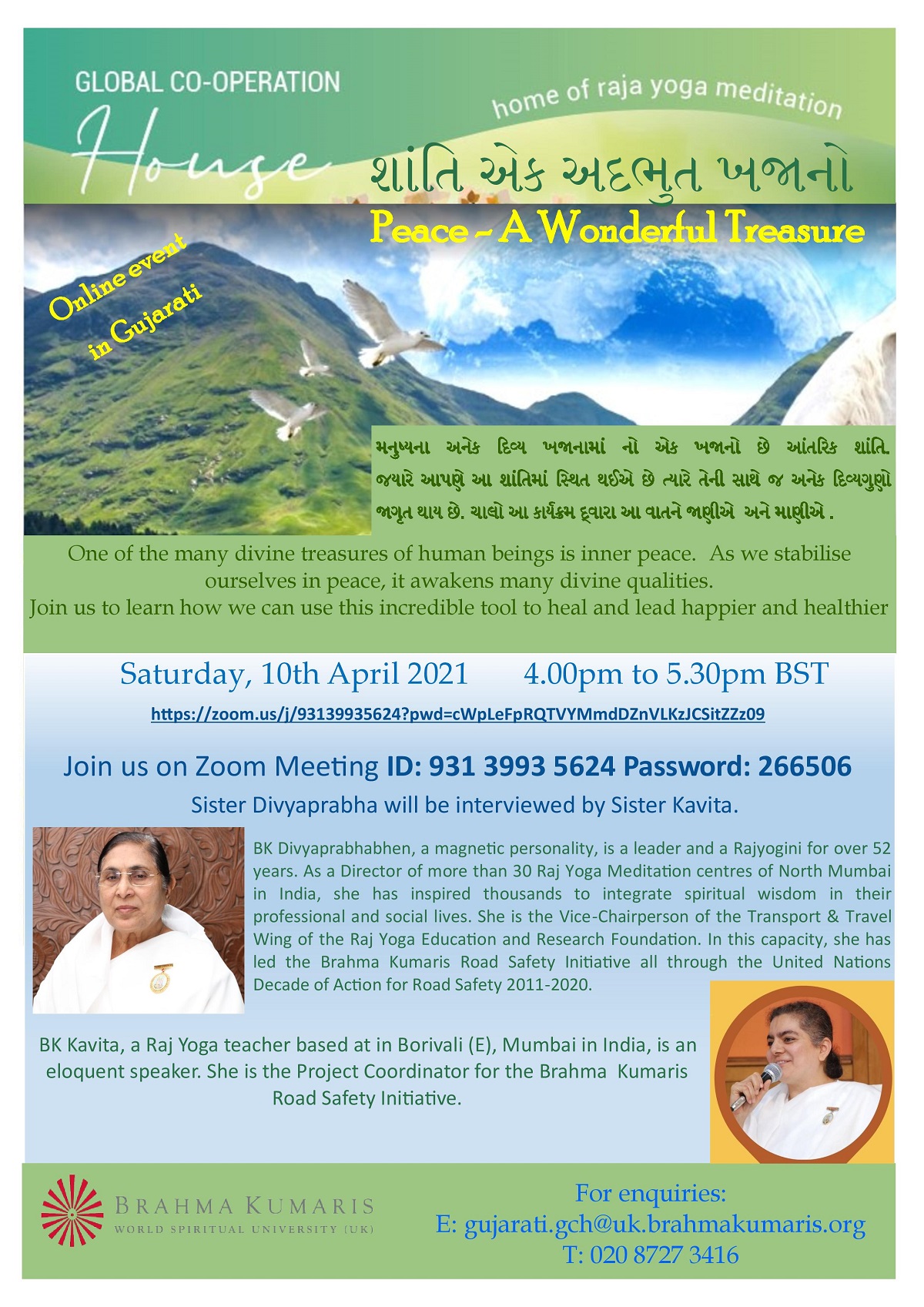 Date(s)
There are currently no planned dates.