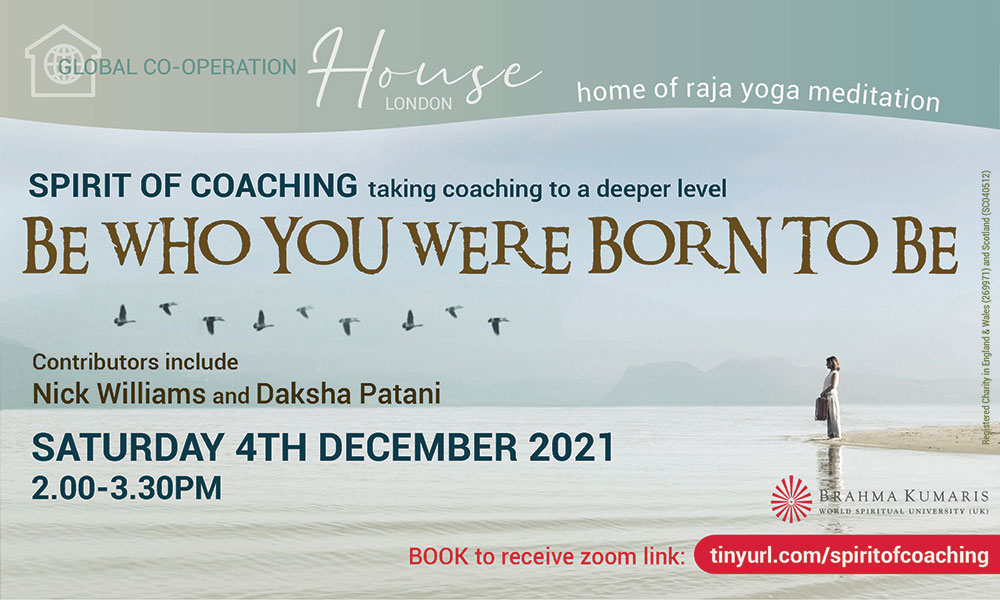 We are all born with unlimited potential and our own unique mix of qualities and talents. Some say that we also have a destiny and role that we are meant to fulfill if we are to be truly happy. How can we discover who and what we were born to be?
Join us for a fascinating afternoon as we delve into our destiny.
Contributors include:
Nick Williams, a soul-centred leadership guide, inspirational speaker, broadcaster and author of eighteen books including best-selling The Work We Were Born To Do. His vision is a world where more leaders want to draw out the best of the people around them.
Daksha Patani, a dynamic speaker and wellbeing coach with a corporate background in business-finance having worked in several blue-chip companies. She has been a student with the Brahma Kumaris for over 25 years and sees life as an unfolding opportunity for learning and self-development.
Book to receive Zoom details.
Date(s)
There are currently no planned dates.