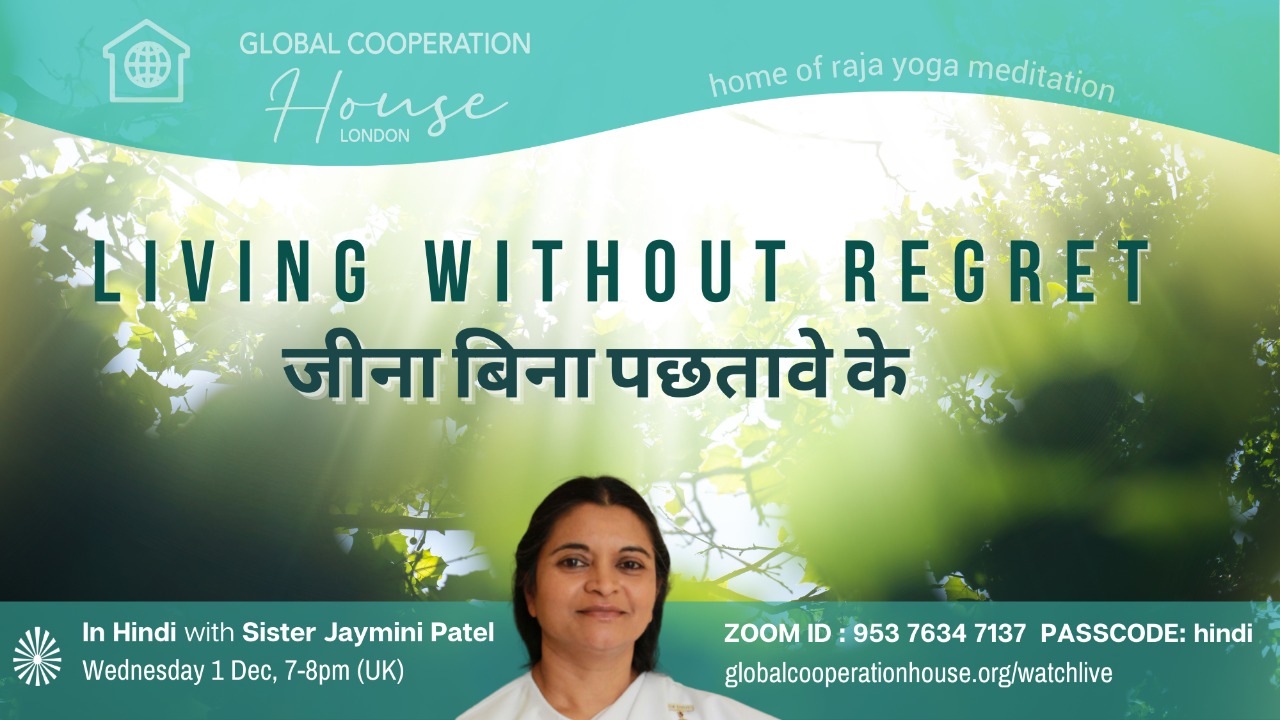 With every thought of regret and repentance, soul power is depleted. Instead, we should move towards realisation, determination and reformation.
Sister Jaymini will share wisdom on how we can live life to the fullest, let go of the past and move forward making the most out of every moment.
Speaker - Sister Jaymini, London
For the last 40 years Sister Jaymini has been a student, teacher and an experienced meditator with the Brahma Kumaris. Her life is one of simplicity yet of total dedication to the highest ideals. A gifted and inspiring speaker, Sister Jaymini is at ease in anyone's company.
She has represented the Brahma Kumaris in many countries and is the main co-ordinator for community outreach in the UK and also facilitates BK activities in the Midlands and London in particular. Since 1992 she has been directing the work of Brahma Kumaris Publications in London. Being a communications and marketing leader, she has been able to take the work of the BKs in to a wider community here in the UK and abroad.
"To bring real change in people's life means first bringing real change in one's own. I firmly believe that through offering sincere good wishes, good company and showing real care for people creates an environment that can allow change in anyone. My own life has become a practical example of that".
Date(s)
There are currently no planned dates.