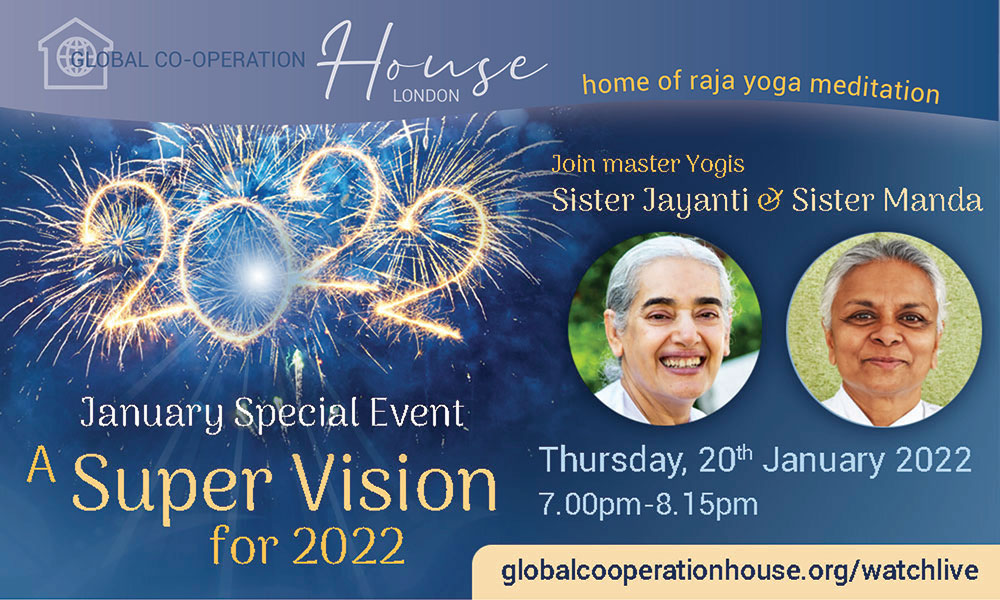 The last few years have made us aware of the climate, health, financial and political malaise around us. Yet whilst we may have been distracted by the drama of it all, our inner world is still waiting for our focused attention. Can 2022 be the year for a Super Vision, a time to get super clear about ourselves and our unlimited potential and what is blocking this?
Join master yogis Sister Jayanti and Sister Manda who will share from their personal experience and understanding, this Super Vision for the self and humanity and therefore the possibility of a better world for us all.
Date(s)
There are currently no planned dates.