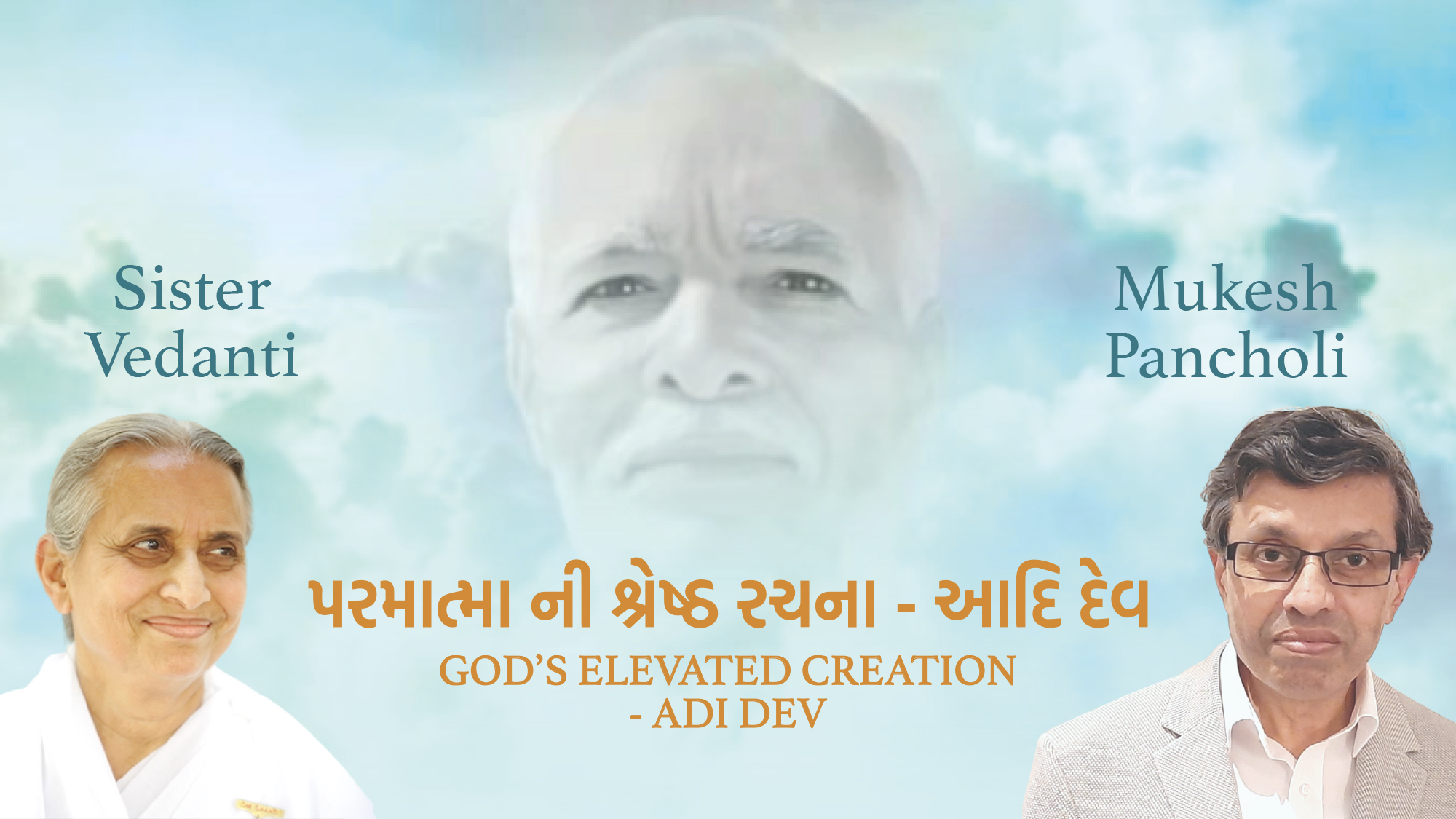 શું આપ જાણો છો કે મનુષ્ય સૃષ્ટિ પર સર્વ પ્રથમ મનુષ્ય - આદિ દેવ - કૌન હતા, કેવી રીતે એમની રચના થઇ અને અમને શું કાર્ય કર્યું? આ બાબતમાં વિશ્વ ના અનેક ધર્મો માં અલગ અલગ માન્યતાઓ છે. અનેક માન્યતાઓ ની વચ્ચે સત્ય શું છે તેને જાણવા માટે આ કાર્યક્રમ નુ આયોજન કરવામાં આવ્યું છે.
Sister Vedanti will be interviewed by Brother Mukesh Pancholi on this fascinating topic of Adi Dev, God's creation and the tasks he carried out.
Sister Vedanti is the Regional Director of the Brahma Kumaris in Africa. She has travelled to over 80 countries and lectured extensively throughout Africa as well as in the USA, UK, Europe, the Far East, Middle East, Australia, India, North, South & Central America, Russia and various other countries.
Brother Mukesh coordinates Inner Space in Manchester. A student and teacher of Raja Yoga meditation for more than 45 years, with a gentle and supportive style of leadership, he encourages others to fulfil their potential and brings a calm and stable presence to everything he is involved with.
Event in Gujarati - translation into English available on Zoom
Date(s)
There are currently no planned dates.