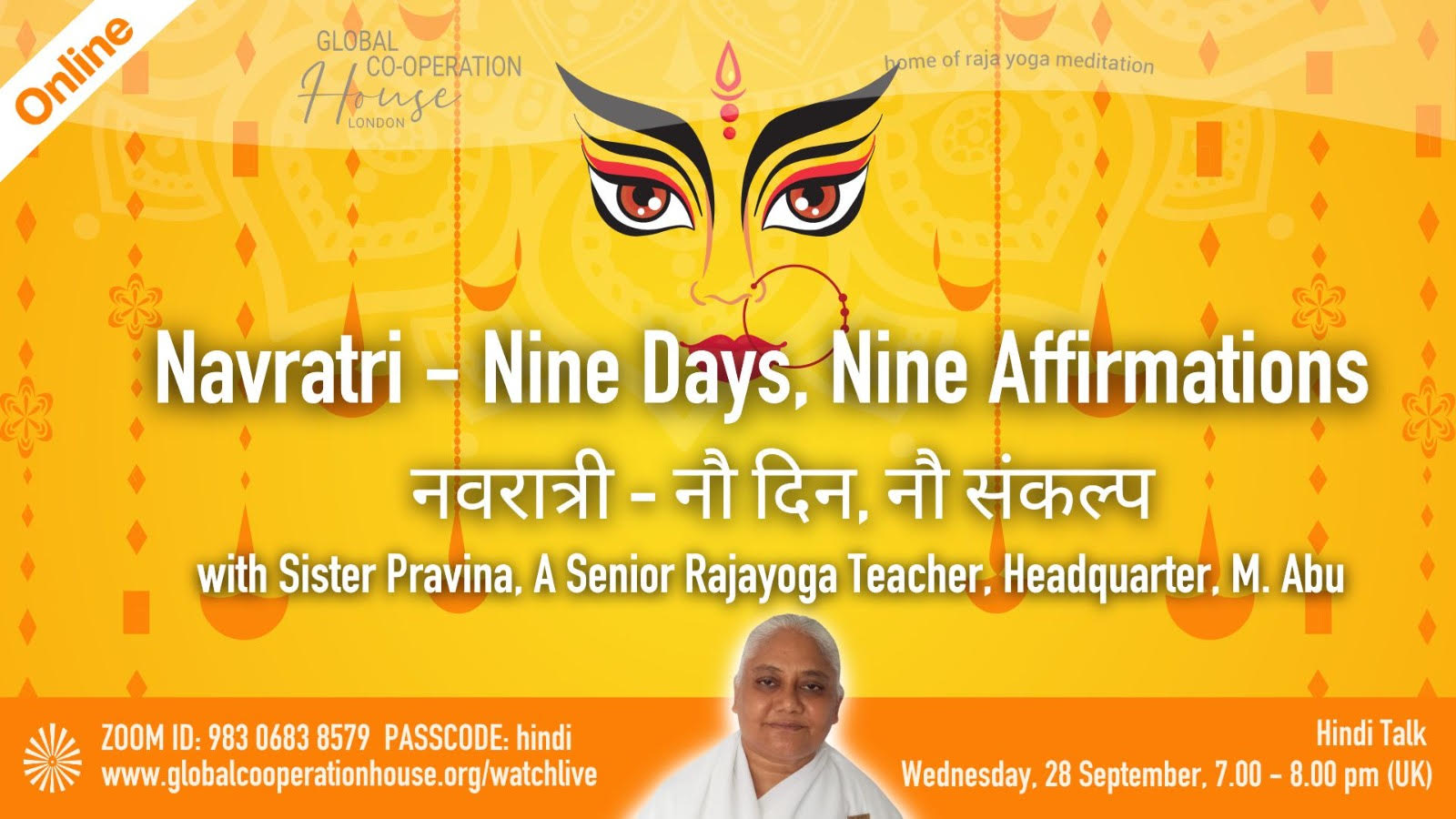 This Navratri we will take up a challenge to focus on nine affirmations and the fasting of vices over nine days.
We will be fasting anger, criticism, irritation and other habits that we would like to be free from.
Over the next 9 days we will explore the true meaning and implementation of each of the following 9 divine affirmations:
Day 1 Introspection: I concentrate on the self- I am a Pure & Peaceful soul
Day 2 Let Go: I Forgive everyone
Day 3 Acceptance: I Accept everyone as they are
Day 4 Love: I Love everyone unconditionally
Day 5 Contentment: I am Content with myself and with others in all situations
Day 6 Shakti: I have the Power to face
Day 7 Destroyer: I am Destroyer of negativity
Day 8 Cooperation: I give the Cooperation of my time, experience and wisdom
Day 9 Gratitude: I offer Gratitude for all things I have
BK Pravina is a senior Rajayoga teacher within the Brahma Kumaris. Based at the headquarters in India, she has spent over 41 years practising and teaching the art of meditation and spirituality. She has been especially mentored and guided by Dadi Janki, the former 104 year old Chief of the Brahma Kumaris. She became Dadi's personal assistant in 1985 and gained extensive wisdom. She has travelled extensively across 23 countries on all 5 continents, establishing centres, training and guiding souls with her pragmatic down to earth wisdom. Her qualities of discipline, determination, lightness and equanimity makes her a spiritual friend for all.