Maha Shiv Ratri is remembered as the auspicious night when the light of God's wisdom transforms inhumanity and creates the day of peace and happiness.
Join us on an IN-HOUSE WALKING TRAIL that can help you to experience the true wisdom and rejuvenative nature of the Divine - the Creator.
Shiv Darshan - A Glimpse of Somnath
3D video - Exploring the self
Visual Raja Yoga Exhibition
Unique Meditation Experience
Choose one of the following time slots to start your walking trail.
Please arrive 10 minutes before start time to ensure you don't miss out. No booking required.
Sunday 19th February 2023
at : Global Co-operation House, 65-69 Pound Lane, Willesden, London NW10 2HH (enter from No. 67)
(free off-street parking available)
Walking trail lasts approximately one hour.
Free of charge
IN-HOUSE ONLY | NO BOOKING REQUIRED
Watch the promo video here: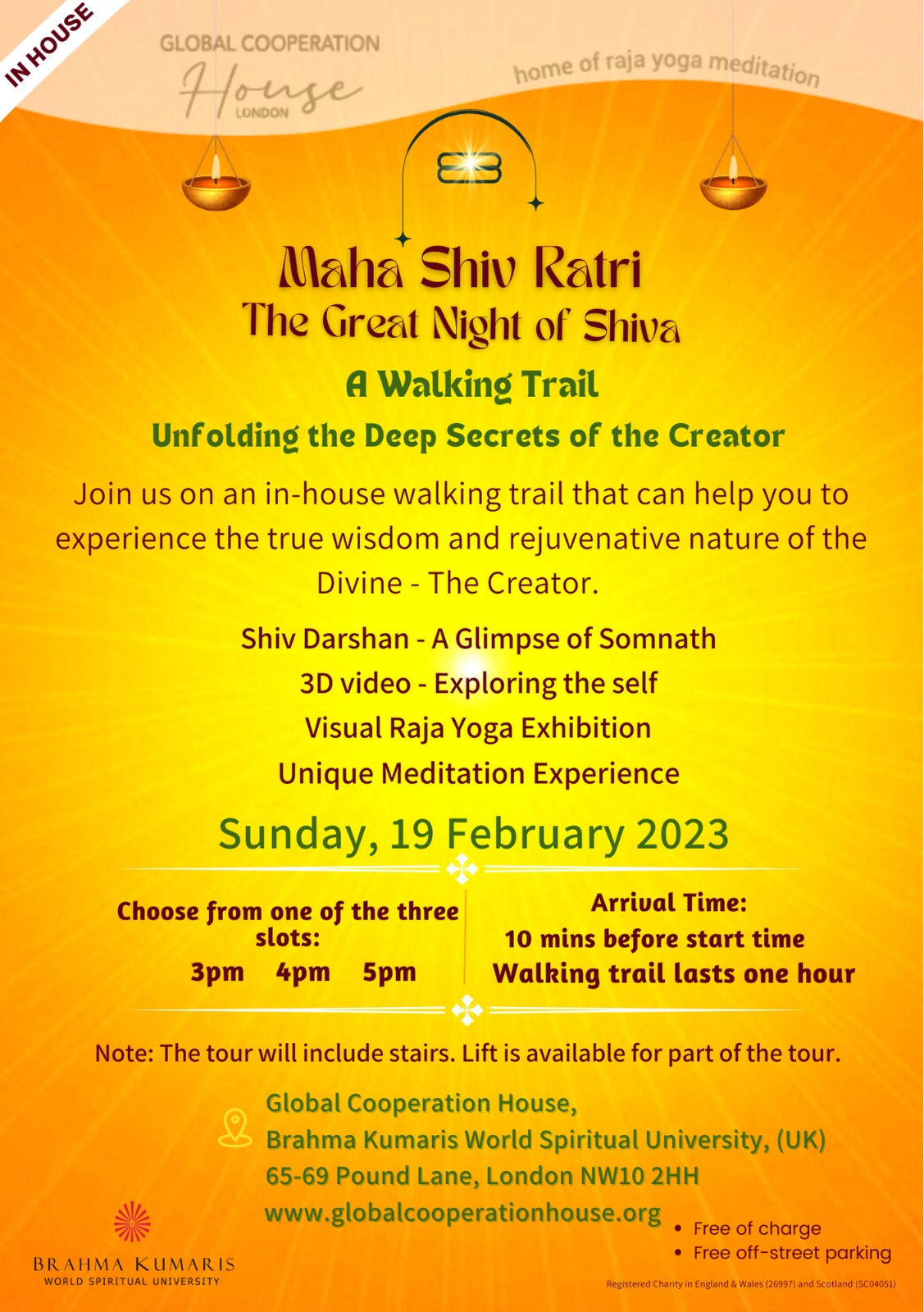 Date(s)
There are currently no planned dates.