Whether it's changing a detrimental habit or facing new or challenging situations; when we lack inner strength, everything feels like a struggle. Our speaker this evening will explore how we can cultivate our mental and spiritual strength and build the resilience needed to successfully navigate the ups and downs of everyday life.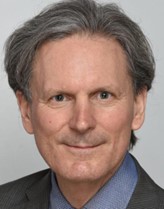 Speaker: Hans Haiert
Hans has been a student of the Brahma Kumaris since 1990 and helps in the coordination of the Munich Centre since 1995. He also assists with BK service on a national level in Germany. His speciality is to look at this spiritual knowledge from the universal perspectives of science, psychology and philosophy. Hans has shared his insights in lectures and seminars in more than 40 countries. A qualified lawyer, specialising in environmental laws, he also holds a degree in economics.
Date(s)
There are currently no planned dates.