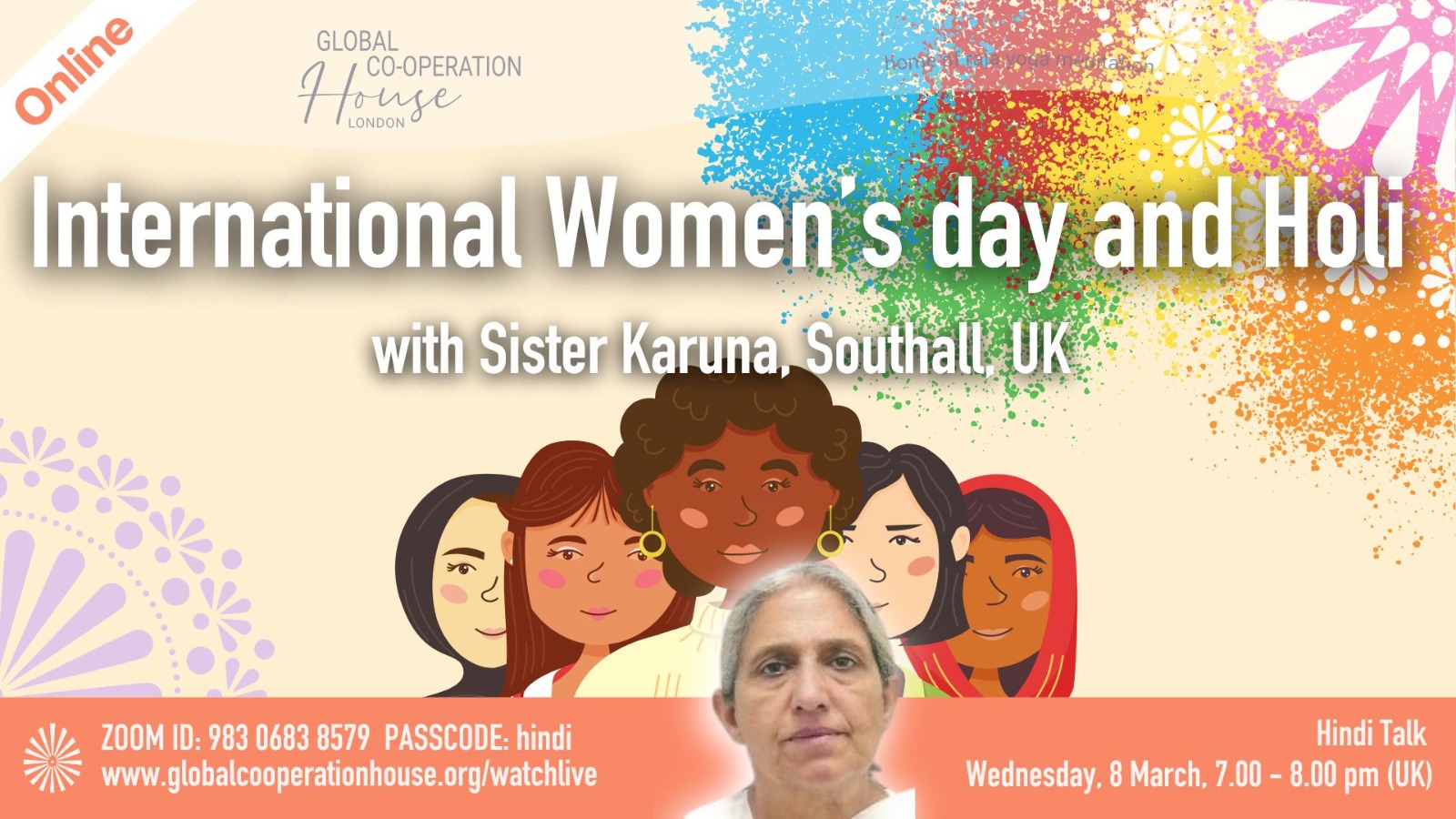 HOLI... The Festival of Colours... is celebrated each year with lots of sweets, colours, and happiness. Today let's colour each one with sweet words and colours of virtues and spread happiness within everyone. This evening we will celebrate Holi and Women's day in a very special way by sharing, exploring and developing the tools to experience an empowering relationship with the self and others and deepen emotional stability.
Speaker: Karuna ben - Southall
Date(s)
There are currently no planned dates.