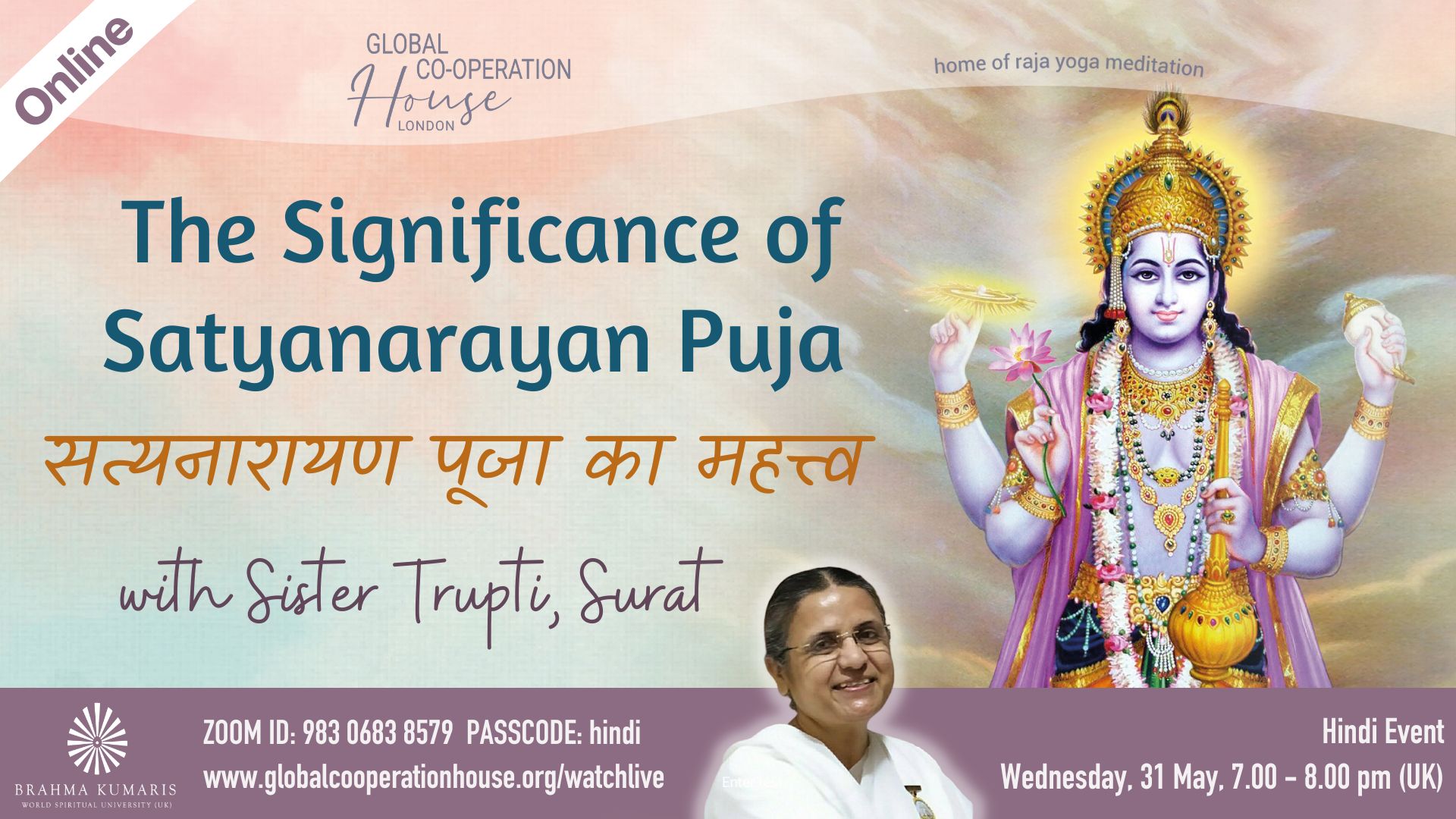 The Ekadashi tithi (eleventh day of the Lunar fortnight according to the Hindu Lunar calendar) is ideal for the puja of Lord Satyanarayan.
Today is 'Nirjala Ekadashi', a very auspicious day to listen to the true Satyanarayan Katha.
Traditional beliefs suggest that one can get rid of all sufferings by keeping a vrat and performing the puja with genuine devotion. Thus by doing so, the devotees can appeal to the Lord to shower his compassionate grace on them. Let us explore the true method to please the Lord and receive His power and blessings.
Speaker : Sister Trupti, Surat
Date(s)
There are currently no planned dates.