When you think of 'homemade' what comes to mind?
Making the Christmas decorations you saw on Blue Peter? Or the rich smells and tastes as you helped prepare the fruit cake and mince pies for festive family gatherings? Just as we feel so good when we remember our homemade creations, can we just as lovingly learn to craft our inner happiness and not depend on external things to bring that warm inner glow?
In this evening's talk, Yogesh Sharda will explore our tendency to outsource our happiness (and unhappiness!) and share how happiness, like our homemade things, is actually in our hands!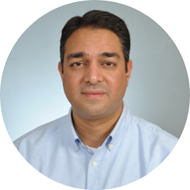 A student and teacher of Raja Yoga meditation for over 40 years, Yogesh has been a Personal Development trainer and workshop facilitator for over 20 years. He has presented seminars, workshops and courses for businesses, hospitals, universities, youth organisations and local community groups throughout Europe, Asia, Australasia, the USA, and Central and South America. Currently based in Istanbul, Yogesh coordinates the activities of the Brahma Kumaris in Turkey.