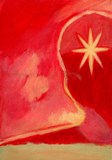 Experience peace, inner strength and wisdom through 'yoga for the mind'.
Learn how to:
* meditate anytime, anywhere
* experience the beauty of the true self
* understand the nature of consciousness
* connect with the Divine
* use your 8 spiritual powers
A 7-days course: 1 session per day from Monday 14th October to Friday 18th October and continuing on Monday 21st & Tuesday 22 October 2019 at the same time.
It is essential to attend all 7 sessions.
This course is also available in other languages.
Individual courses are available for those unable to attend group courses - enquire: (020) 8727 3350
Date(s)
There are currently no planned dates.