Does your mind looks like a traffic jam, getting stuck in the same thoughts every day? Or perhaps it's more like a race course or even a crash site. Whatever the state of your mind, knowing how to slow down, apply the brakes, and change direction at will are just some the important inner skills you can gain through meditation. It also gives you a different perspective on life on the road.
Speaker: Brian Fitzgerald
As a young teenager Brian was introduced to the Brahma Kumaris by his older brother and he quickly developed a keen interest in the teachings. After a couple of years this broadened into a deeper practice of Raja Yoga meditation and the value of a spiritual life-style. Brian's professional background is in construction and property and he has been involved in many areas of BK work over the last 34 years. Usually based in Birmingham, Brian is currently in London helping with the Global Retreat Centre refurbishment project.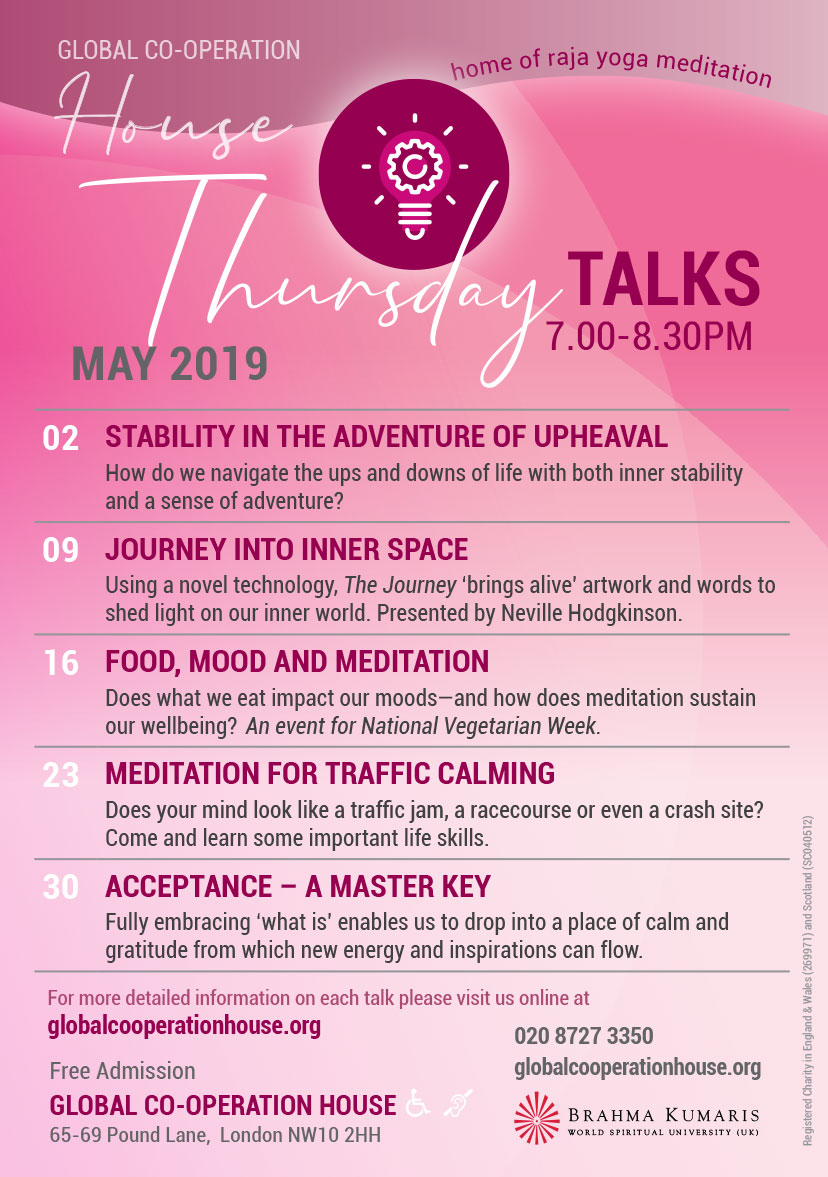 Date(s)
There are currently no planned dates.