In every cycle, there are seasons during which we play specific roles. Endings and beginnings, births and death are words we choose to describe the doorways into and out of seasons and cycles. It is like breathing. Remove the fear and judgement to see the same pattern as a principle of life everywhere we turn.
Speaker: Nina Buchanan
Nina's professional background is in working with people, which together with her personal journey, has led her to develop a keen interest in the empowerment of self and others. She is an articulate presenter, seminar leader and mentor who combines spirituality with problem-solving and a solution focused approach. Nina has been practising meditation for 22 years and until recently co-ordinated the activities of the Brahma Kumaris in Brixton. She is now using part of her time to focus as a funeral celebrant and on spiritual end of life care within
the community.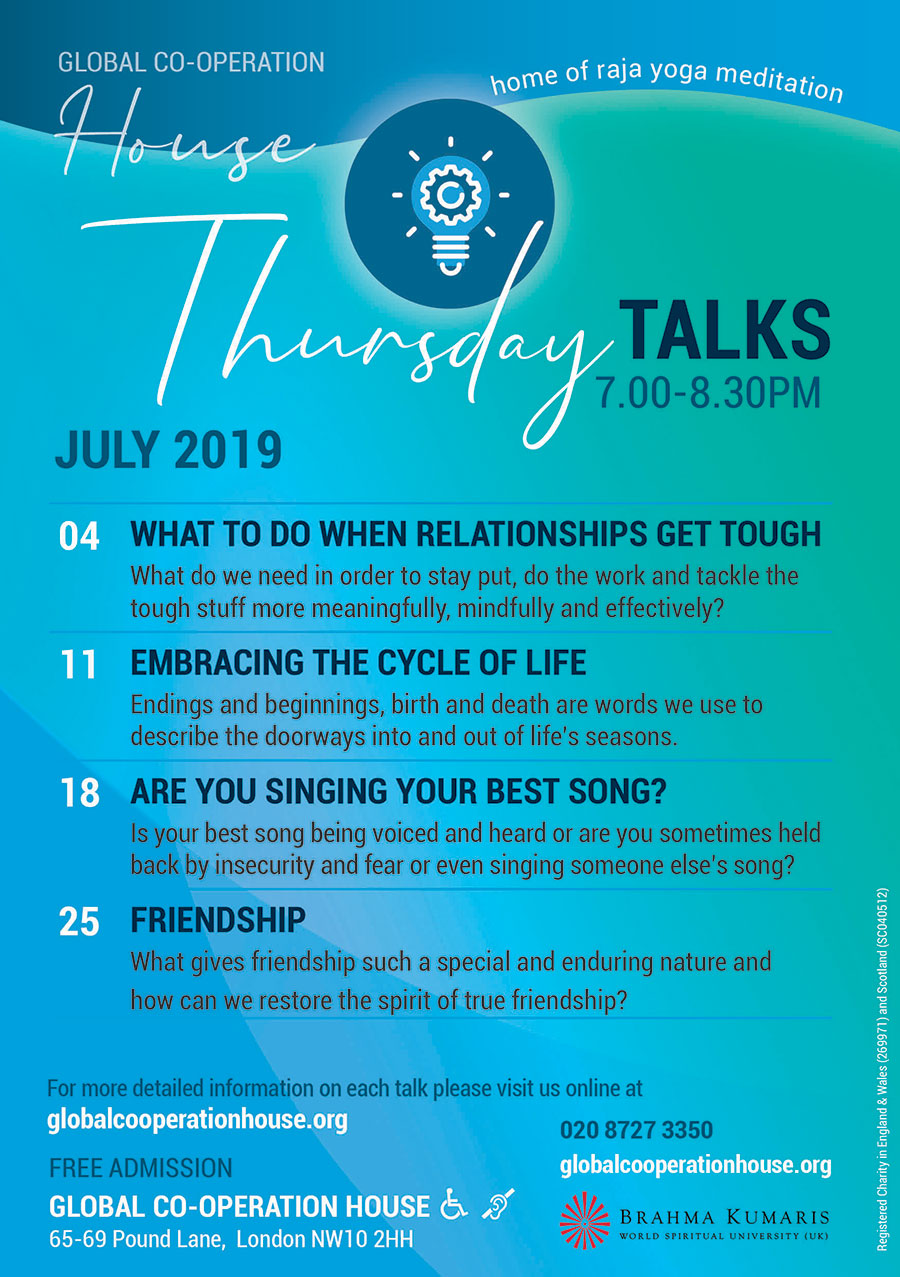 Date(s)
There are currently no planned dates.