Even when our immediate environment is danger free, our minds and bodies have been programmed to interpret inevitable daily ups and down as threats to our well-being. This creates a dynamic of seeking false security and fleeing false threats, constantly reinforcing the illusion that there is something to fear. To feel safe from inside your heart and soul whilst living in an increasingly chaotic world, takes a whole new perspective on those eternal questions, of 'who am I?', 'why am I here?' and 'what is my purpose?' The deeper we go, the safer we feel.
An evening with Sister Jayanti, European Director of Brahma Kumaris World Spiritual University and their NGO Representative to the United Nations, Geneva.
For over 50 years, Sister Jayanti has been an emissary for peace. She has a vision and experience that is truly global and deeply spiritual and she has a unique ability to impart the deepest spiritual truths with the utmost clarity.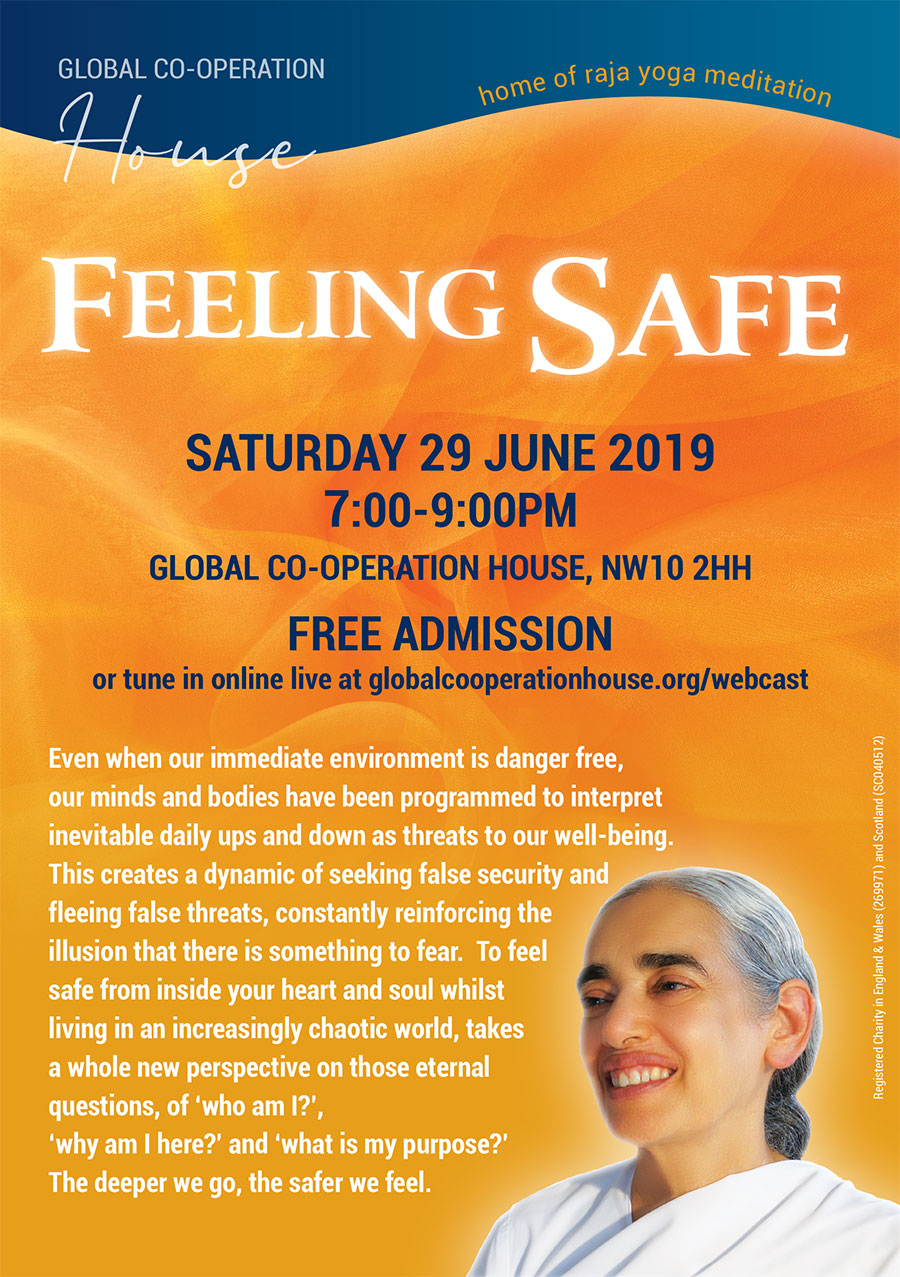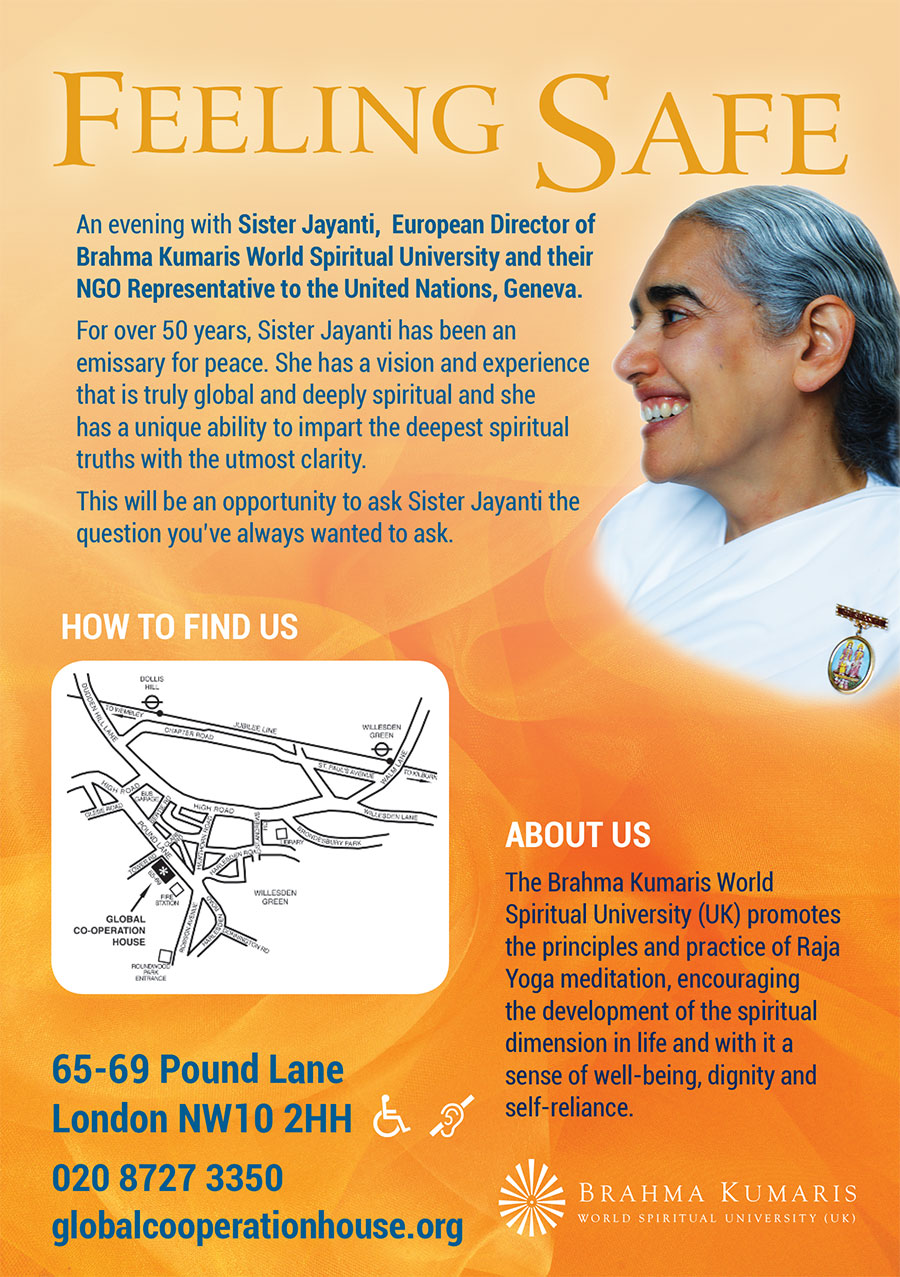 Date(s)
There are currently no planned dates.