ABOUT THE EVENT
Modern day life is full of pressures and challenges but it doesn't have to be overwhelming. Maybe there's a simple way to 'fast forward' to a place where I can feel an inner calm and actually rise above all that's going on around me... a space from where I can see amazing solutions instead of feeling like I'm going round and round on an endless loop.
ABOUT BK SHIVANI
Millions of viewers have tuned into to her TV series, 'Awakening' to hear her life-changing insights on how to improve their relationships, be better parents, improve their leadership skills and lead happier and more fulfilled lives. Her unique blend of light-hearted humour and refreshing logic has inspired people globally. BK Shivani is proof that one individual, making small changes in her own life, can make a big difference that can be felt right around the world.
​​ABOUT THE AWAKENING TOUR
Over the past five years, demand for BK Shivani's live appearances has led to her touring throughout India, USA, Australia, New Zealand, Middle East and Europe, enthralling packed audiences.10 years ago in her last visit to the UK BK Shivani attracted 10,000 people to venues around the country. Responding to popular demand, BK Shivani is now back for a European Tour - 13 cities in 19 days - timed to coincide with UN International Day of Yoga.
​​ABOUT ​THE ORGANISERS​
The Brahma Kumaris (UK) teach Raja Yoga as a way of experiencing peace of mind and a positive approach to life.
We have meditation teachers in 50 locations around the UK. Our courses are free because we don't want money to be a barrier to anyone wanting to learn this ancient skill. Our work, which is funded by voluntary donations and run by volunteers, has benefited people from all walks of life for over 40 years.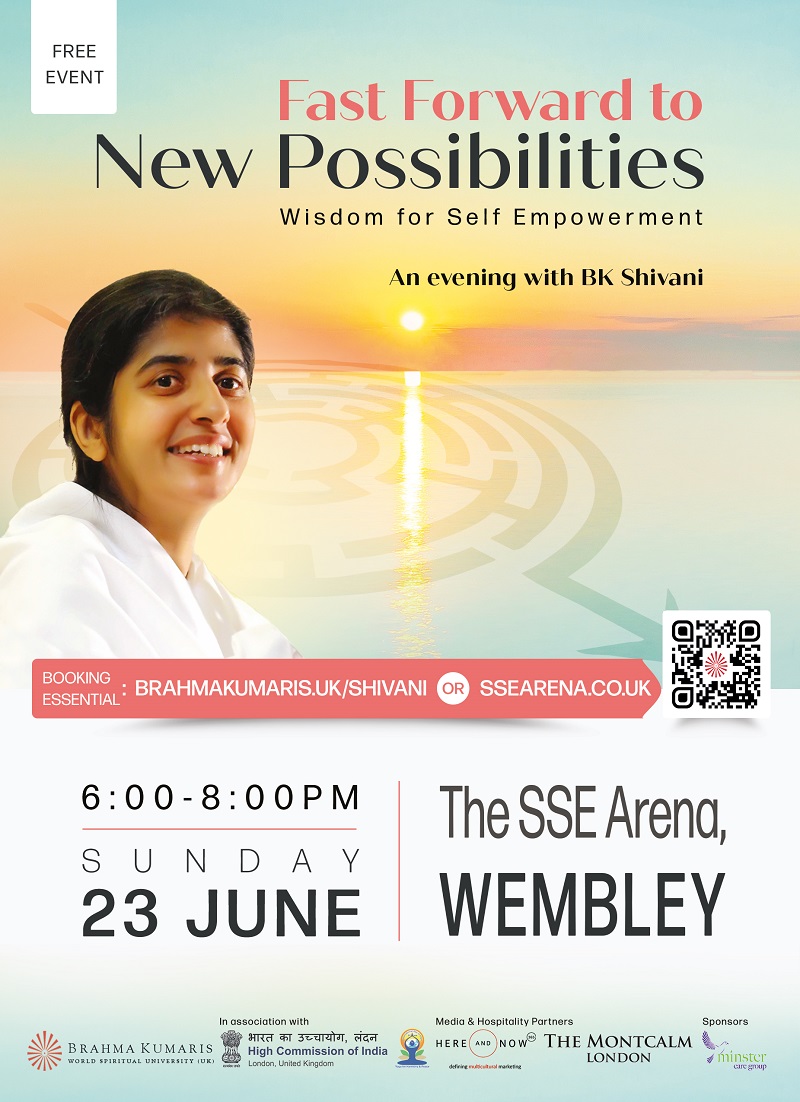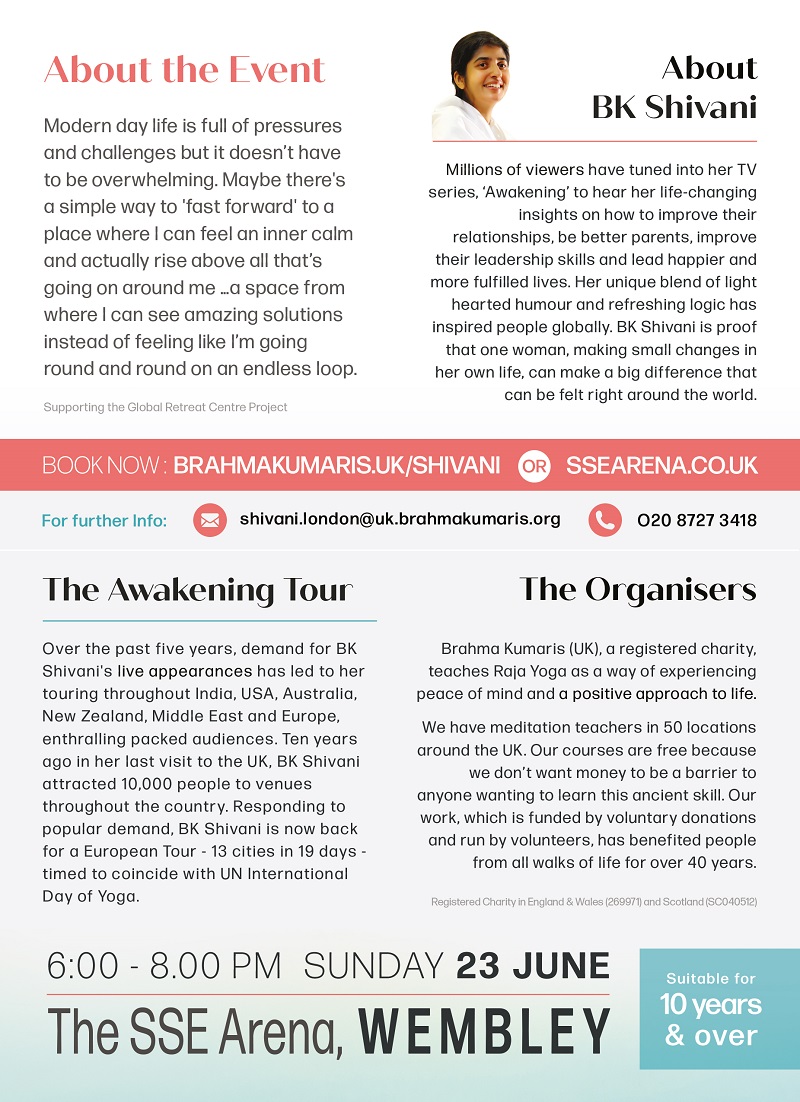 Date(s)
There are currently no planned dates.