We instinctively become resistant to new knowledge, particularly about ourselves. The new insight upsets our sense of who we are, and we feel inner resistance because we don't like, at least initially, that feeling of vulnerability and unsteadiness.
Is it possible to transform the energy of resistance into the energy of acceptance? And in so doing, experience true freedom?
Speaker: Dr Grace Lopez-Charles is the National Coordinator of the Brahma Kumaris in Ghana, West Africa. She is a retired educator, having fulfilled over 30 years in almost every sector of education. Grace was living with her family in Cambridge, UK, when she first came into connection with the Brahma Kumaris and since 2008 she has been fully committed to this spiritual life, conducting classes, courses, seminars and workshops. Her interest lies in giving to each one a feeling of empowerment - a sense of self, of who they really are.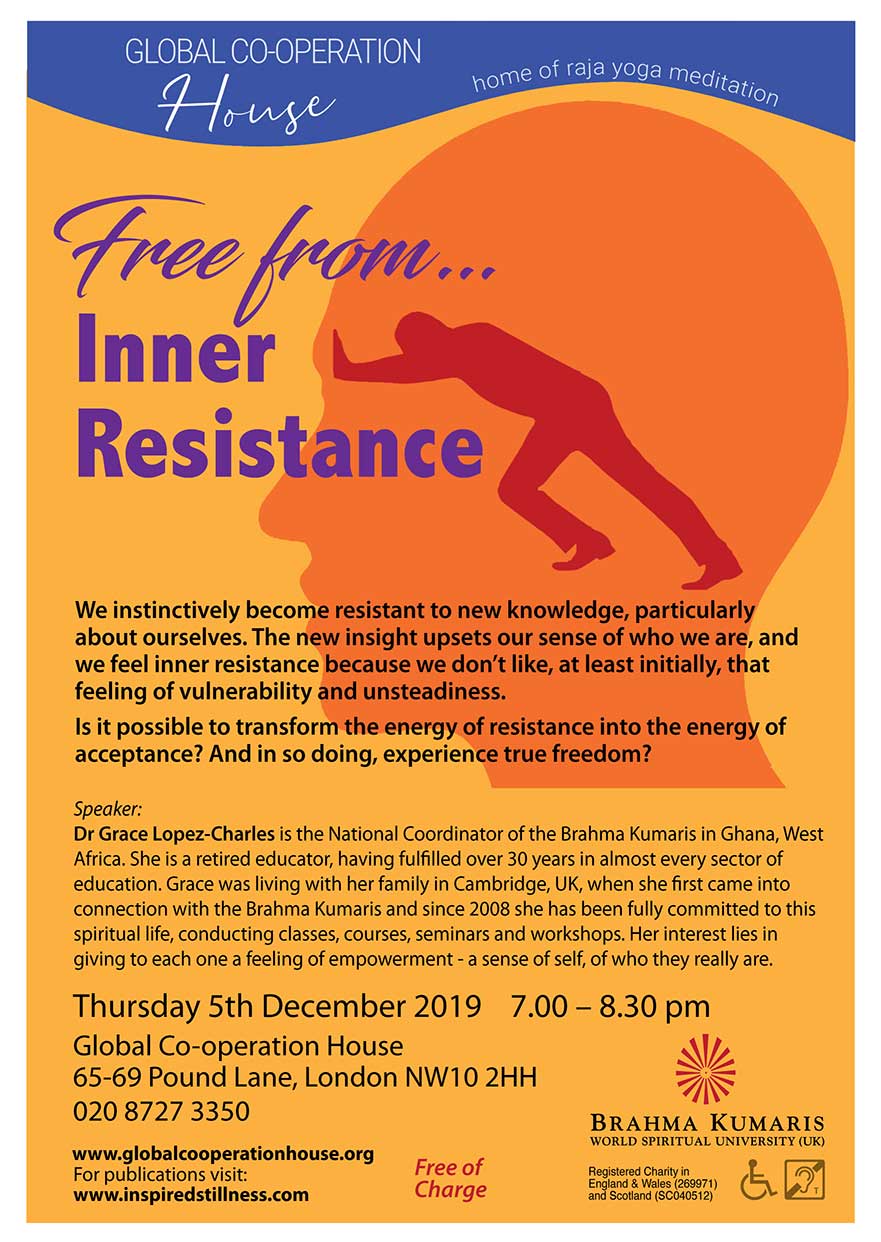 Date(s)
There are currently no planned dates.