'Gratitude is happiness doubled with wonder!'
On the final day of National Interfaith Week, faith representatives will explore the effect and influence of gratitude in our fast moving world.
With Revd. Dr. R. F. Leão-Neto, Methodist Minister, Harlesden and Sister Jayanti, European Director, Brahma Kumaris.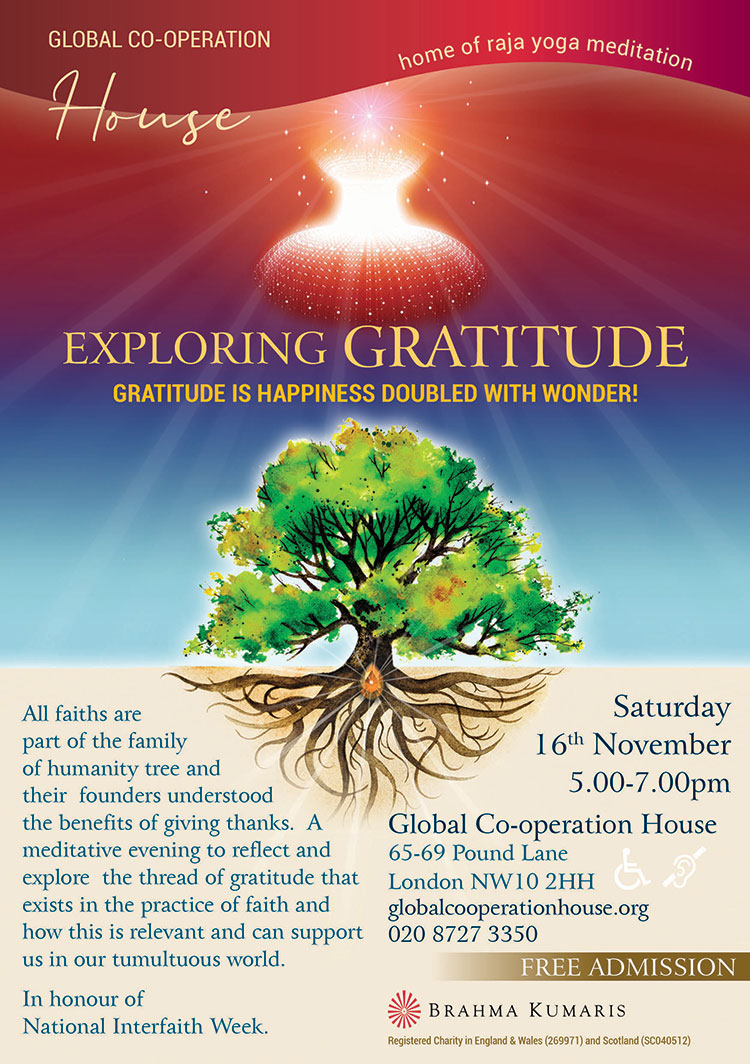 Date(s)
There are currently no planned dates.